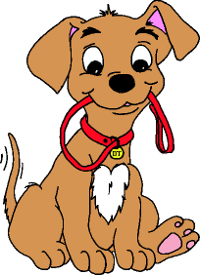 Training Courses for:
Puppies
New adoptees
Problem Behaviors
Continuing Education

We believe that positive training methods are best for promoting harmony and cooperation between people and pets. Positive training reinforces desired behaviors with praise and rewards rather than 'corrects' undesired behaviors with punishment. This system fosters the relationship bonds between dogs and their people by introducing fun exercises that keep the fear and stress out of learning for all involved.
Our training program takes place in your home, where your pet is familiar with the environment, feels comfortable, and where typical behaviors might be observed. This method offers flexibility and a tailored approach to your family's training needs.
We offer a one hour assessment, which may also be applied to our in home course. Courses consist of six one-hour weekly sessions.
About Dog Tales
Welcome to Dog Tales Grooming & Pet Care, serving the Portland, East Hampton, Middletown and South Glastonbury areas of Connecticut since 2008. Dog Tales is owned and operated by Michael and Louise Walsh. Four years ago we turned our love for dogs into a ... (more)